Stephy's awesome wine guide
Yeah I may not seem like the type to know my wine stuff but haha
I do
So here are my three favourite wines:
(bad pic taken in my kitchen)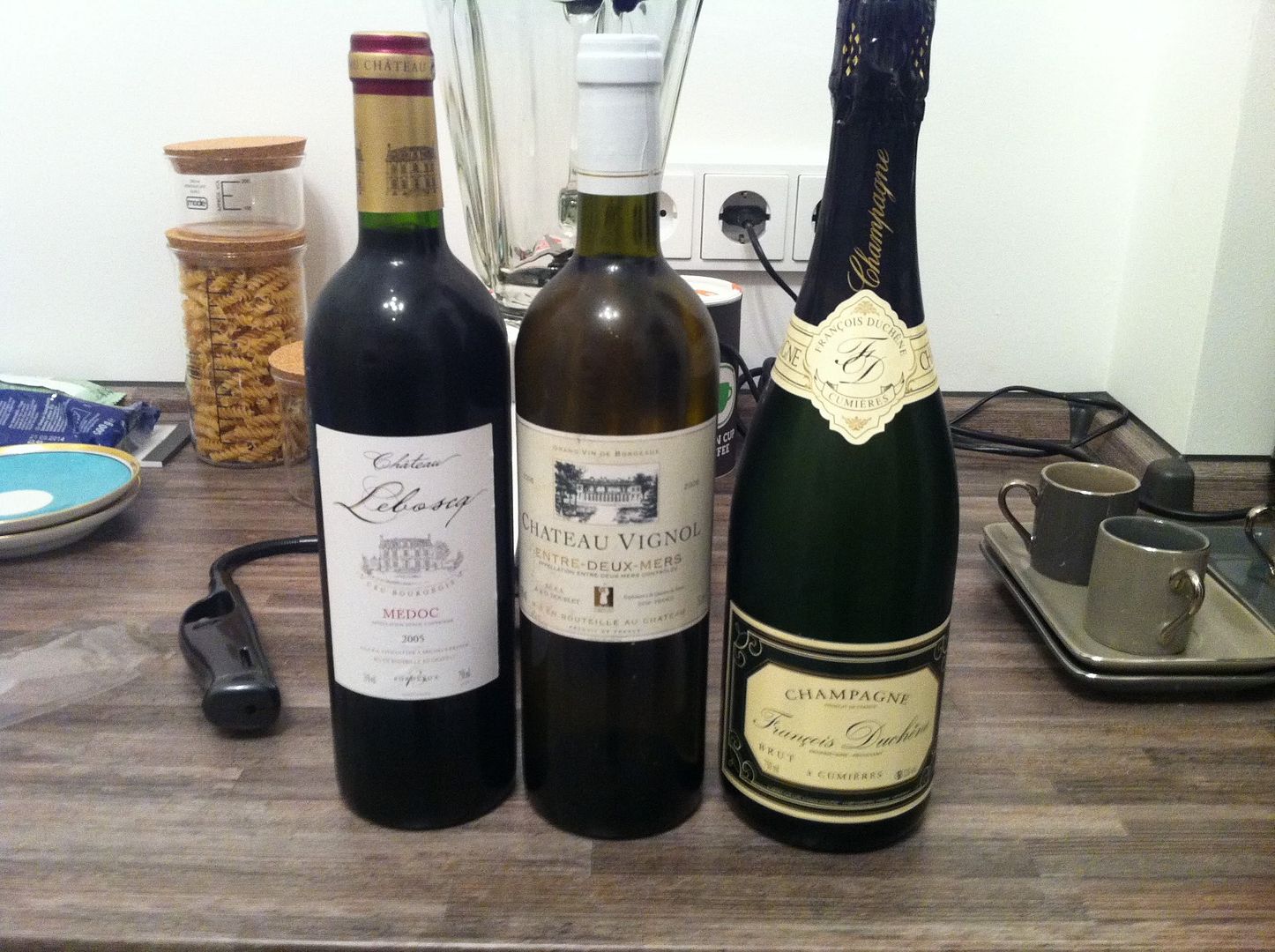 from left to right:

Chateau le Boscq, Cru Bourgeois Superieur, Saint-Estephe, France (2005)

Quote:
Steady beautiful red robe with crimson and ruby reflects.
Pleasant nose of ripped red fruits and sweet spices, that gives a nice mellow finish.
Round and supple tannins, a very nice length in mouth, red fruits aromas and fresh harvest highlighted of a fine woody note.


The Medoc sub-region of Bordeaux is home to four of the most famous appellations in France: Saint-Estephe, Pauillac, Saint-Julien and Margaux.


The Medoc runs along the western bank of the Gironde estuary, covering a 50-mile (80-km) strip from the city of Bordeaux to the Atlantic Ocean.

Chateau Vignol Blanc, Entre-Deux-Mers, France (2006)

Quote:
Fruity & tasty dry white wine for aperitif, starters, seafood and grilled fished. To taste cool but not iced.


Entre-Deux-Mers is a large wine sub-region of Bordeaux in south-western France. The name Entre-Deux-Mers translates as 'Between Two Seas'. The seas in question are the Garonne and Dordogne rivers, which form the area's southern and northern boundaries respectively.

Champagne Francois Duchêne (Cumières)




A family run Champagne house that produces a tiny yield of 15,000 bottles each year.

Amazing taste. Nothing that you will find abroad.
Yeah guess that stunned you eh
so excuse me I will have some of my wine.
Alone.
Ahahahahaha it's so great drinking wine alone.